Sterling Accounts Receivable and Accounting
Sales
Down Payments
Receipts
General Ledger
Commissions
Trust
Sterling Sales
Sales entry automatically pulls all your setting for accounting, trust and commissions
Entering Sales
Contract Terms
Products and Services
Kits
Selection of a Contract Term auto loads the screen, but also allows you to make changes to the number of months and interest rate. Just click the Calc monthly payment button to recalculate based on the new terms.
Click the PreNeed Acctg checkbox to pull all your accounting settings for preneed.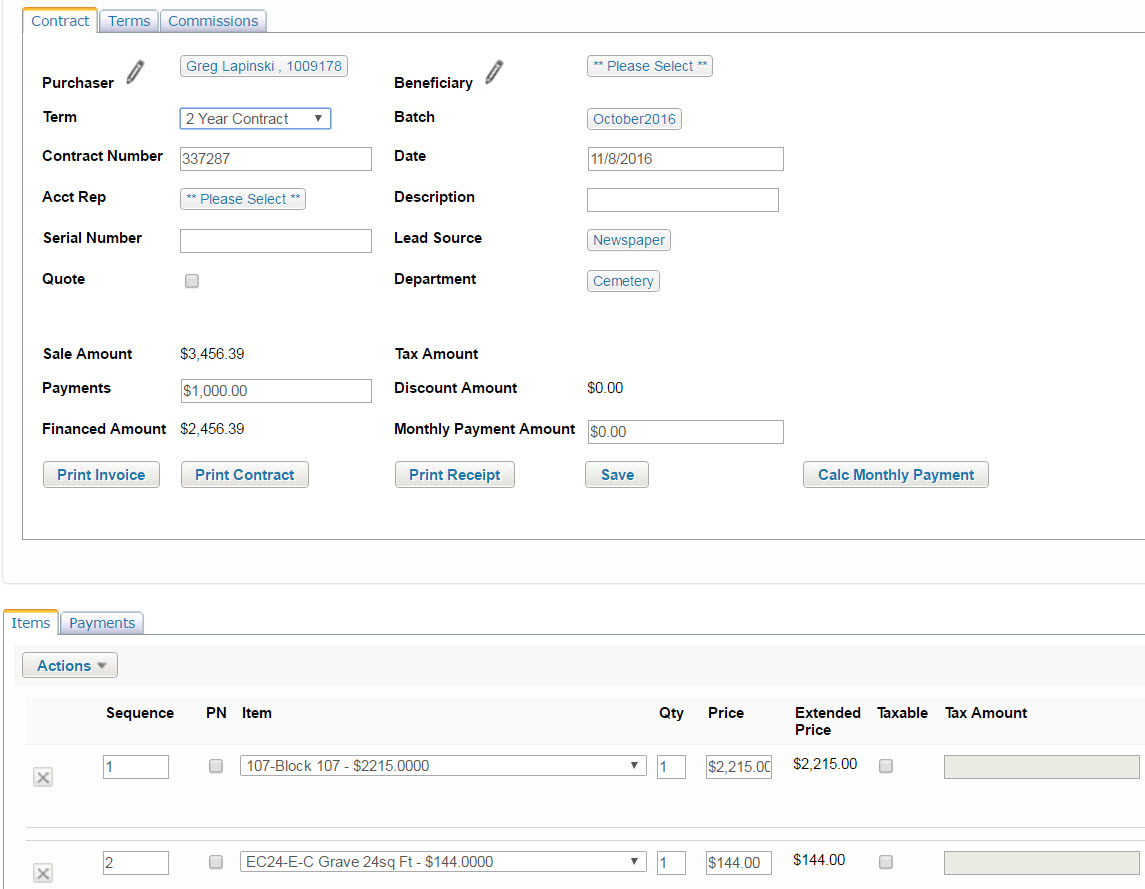 Contract terms are setup to auto load the term information to speed up the contract entry.

Products and Services are setup with Preneed and Atneed settings to make it possible to use the same item for both.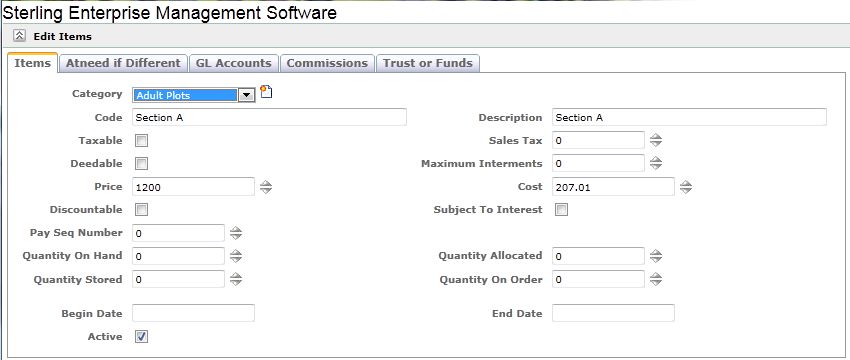 After your Products and Services are set up, you can set up Kits.
In the following example, selecting Section E in the Westmont Cemetery during sales entry will automatically add Open Closing, Permit, and a Marker.
Complete Flexibility is given to make your Sales Entry as easy as possible.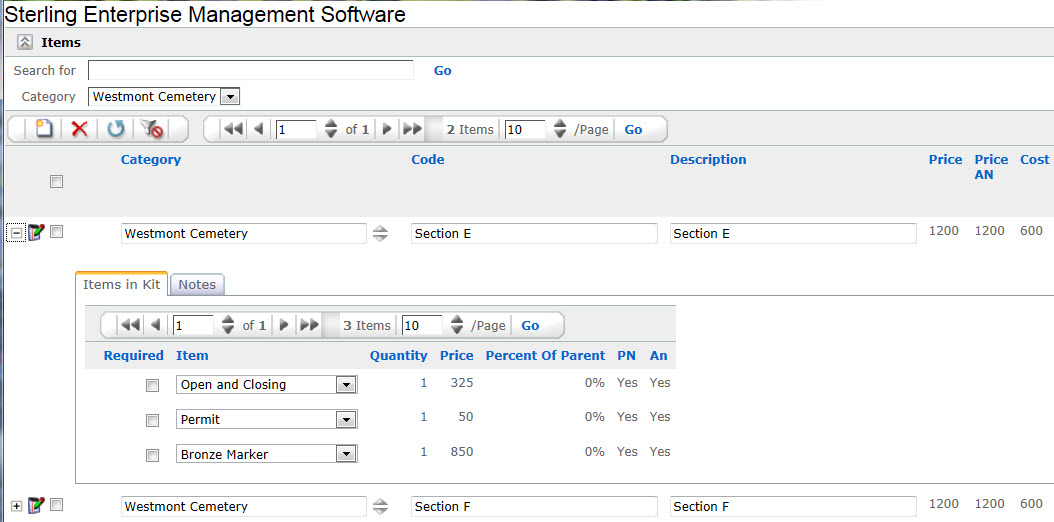 Enter individual down payments to make it easy to reconcile your cash, checks and trust reimbursments

Installment payments and auto bank drafts are gathered in to batches to make it easy to reconcile. Spliting a payment between multiple contracts is also supported.

General Journal entries are generated from Sales, Receipts, Commissions and Trust

Commissions can be generated for four sales representatives.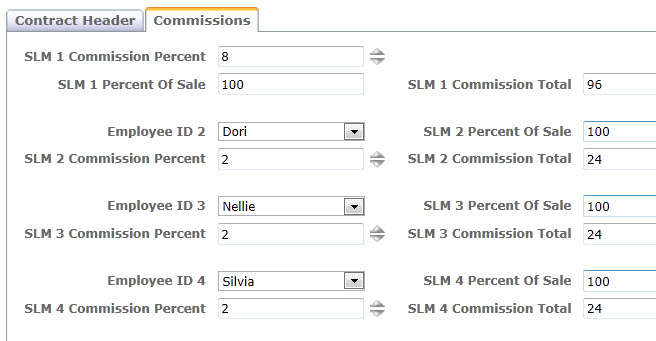 Trust and Care Funds are attached to products and services